BOOKS...
BACK...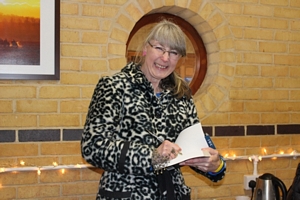 I'm a long-time Executive Officer and past Chairman of the Irish Writers' Union and sit on the Board of Directors of the Irish Copyright Licensing Agency as well as the Irish Writers' Centre. I teach creative writing with the ETB and I'm a Professional Mentor at the Irish Writers' Centre. In 2012 I was among the Irish authors who set a Guinness World Record for the number of continuous readings from their published books.
As well as being the author of five books, all fiction, I'm also an award-winning journalist. I write mainly for the Irish Racehorse Trainers Association and its UK and European counterparts and I'm the editor of "Racing Certainty". I also write features for "Goffs Magazine", "The Irish Racing Yearbook", "The Irish Field", "European Bloodstock News" and "International Thoroughbred". For many years I was European correspondent for Australian magazine "Racetrack" and Hong Kong monthly "Black Type". I have also contributed to "The Racing Post" and "Paris-Turf" and write regularly for the The Irish Thoroughbred Breeders Association.
My television and radio credits include previewing major horseraces for BBC radio, appearing as equine expert on documentaries for TG4 and Channel 5, and co-hosting and reporting live for TV3, most notably The Queen's visit to Ireland when I reported live on air for three hours.
I have been nominated for the prestigious Clive Graham Writer of the Year Trophy at The Derby Awards, London, every year since 2008 and have twice been a Finalist, as well as securing a Special Commendation in 2010. I was also honoured to be named Person of the Year 2012 by the Libyan Horseracing Authority for services to the thoroughbred industry, an honour accepted by Her Majesty The Queen the following year!
My introduction to horseracing came through the horse Brigadier Gerard and soon after I found myself as a schoolgirl working Saturday mornings in Epsom for trainer and legendary former jockey, Scobie Breasley. I now live in Kildare with my husband, dog, retired racehorse, elderly bullock and our hens and ducks, and when I'm not at my local racecourses I'm usually to be found at punk festivals and gigs!
FAQ
How do I get my book published?
The Writers And Artists Yearbook is a must. Study the listings, decide which publisher or publication your work is best suited to and follow their submission guideline to the letter.
What are common pitfalls for writers?
Not editing or checking for typos. If you applied to be a bus driver without being able to drive, you would not expect to get the job. Publishers and editors do not make allowances. If you cannot write and don't present your work fit for publication, they will not read it. A standard rejection slip will arrive after a long period. Acceptances are by phone and within a week.
How do I become a writer?
Simply by writing. Just sit down and write the story you want to tell and complete the book you want to read.
What is writers' block?
It is lack of interest. Readers don't get readers' block, they get bored, lose interest and put the book down.
Is it expensive to self-publish?
It is expensive to pay for an editor and for a proof-reader, if you are not able to edit and proof yourself. Your book must be free of all typos and grammatical errors before going to print. Print-on-demand now enables authors to cheaply buy just single copies or enough copies for family and friends. Amazon offers a service which deducts the production cost from the cover price when a copy is purchased, without need of advanced payment.
Do I need a solicitor before signing a publishing contract?
No. Detailed guidelines are available on the Irish Writers' Union website and a contract negotiation service is available free to members.
Horseracing - How do you recognise next year's champion racehorse?
If you are at the Oscars pre-party, but know nothing of movies, you will recognise those up for Best Actor amid those up for behind-the-scenes awards. They stand out, they have presence. A champion racehorse has presence. He will have a great physique, will move like an athlete and is used to being centre of attention, unlike those around him. 6,000 foals are born each year. Only a maximum of three colts will win a Classic as a three-year-old. He will need to be special and it will show.