29th August 2023
No sooner do I emerge from a festival tent to return to the Curragh, than I'm back on the hallowed turf yet again! This time it was the wonderful Cancer Trials Day in memory of Pat Smullen and congratulations to all involved. We were also treated to the first of the one-mile maidens, attracting very good debutants with Classics beckoning next year. It's lovely to see these big two-year-olds with scope to improve at three, in contrast to the precocious two-year-olds for whom this is their year. That said, the speedier types were impressive, too, with winner Letsbefrankaboutit, also pictured sheltering from the downpour, and runner-up Mansa Musa impressing in the Round Tower Stakes.
The opening maiden was hugely impressive, with quality horses in winner Tamrat (12), third Starliner (11) and fourth Taraj (13). However, my pick is the runner-up Ortelius, another son of Justify, and one with a big future next year. Don't forget to hover your cursor over the images for their names to appear, in order of mention above.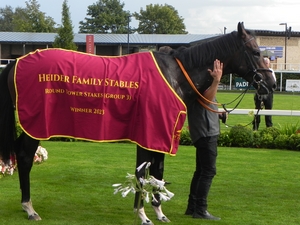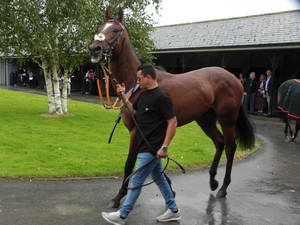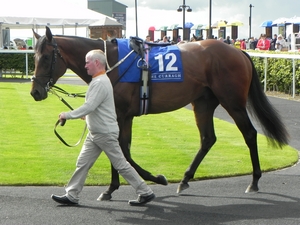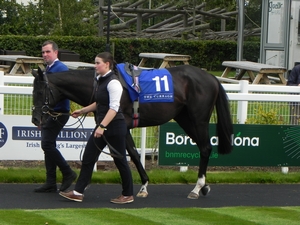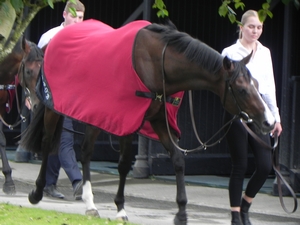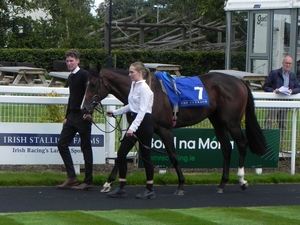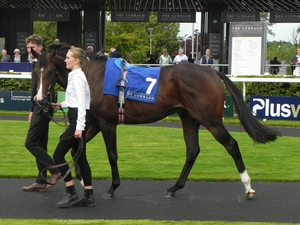 A free sliding puzzle of Leitmotif (AKA Leo) for you to try, created by my husband Tony here.