16th January 2023
No news as yet on a publication date for the crime novel "Grey Motive", but I have the second in the Inspector de Freitas mysteries already started, with the first chapter finished! I set myself a very easy target of 300-words a day, so if I can stick to that regime at the very least the next novel should be finished by September.
I was recently asked, "how do you start a novel?" and of course the thing about writing is that there are no rules, no right or wrong way - just your way. My own way is that I begin with a character, my invisible friend who badgers me into becoming the main protagonist. I think about their strengths and weaknesses, and fears, which then present a plot idea.
I use their weaknesses for the hurdles they will encounter, their biggest fear to overcome and away I go. Or should I say, away they go! Once you breathe life into a character, they pretty much write their own story for you. I just follow along in their wake, writing down what they do.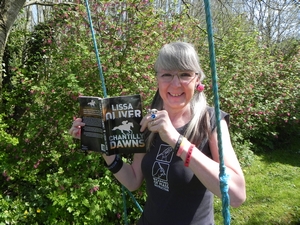 A free sliding puzzle of Leitmotif (AKA Leo) for you to try, created by my husband Tony here.